"How did we get into this mess?"
Problem solving is often an exercise that displays differences in individual personality styles.
We are formed from early in our childhood, to witness, study, and incorporate problem solving.
Chimpanzees do this as well.
Here's an example from those earlier days ...
There may be several lessons to be learned in this little video.
(Watching full screen is best).
Walt Disney at his best, forming the hearts and minds of America.
And of course, problem solving began even before Walt was born.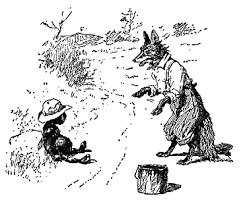 Membres qui aiment ce contenu